Anthony Jousselin
DRE: 02081123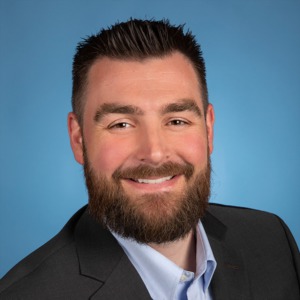 My name is Anthony Jousselin, and I am passionate about helping home buyers and home sellers achieve their dreams in real estate.  For the last 4 years, I have been working as a customer service representative at Apple headquarters here in Cupertino.  This was an amazing experience, where I was able to work with some of the most talented individuals and learn from the most comprehensive customer service models, which were derived from The Ritz Carlton's own business model.  I am so happy and grateful to have worked there, and have learned so much.  Moving forward, I have decided to put my energy and talent to work in real estate working as an agent with Keller Williams, the number one real estate company in the country.  I am very excited to be working in this field, helping people navigate the challenging and complicated process of real estate with confidence to find and buy the right home. As someone who is very passionate about customer service, I make sure to take the necessary time to slow down, really listen to the customer and dive deep into their wants and needs. 
Having lived in the bay area all my life, I have extensive knowledge about the local area and culture.  In my free time, I enjoy dining out with my wife, going to museums, exploring San Francisco and taking in the great outdoors.  Whether it's an art and wine festival, farmers market or a church fundraiser, I take pride in being an active member of the community.  After all, all areas are different, and it is important to have someone who is knowledgeable and up to date.  I am eager to help deliver a custom home buying or selling experience that will dovetail with what you are looking for, and sets you up for success down the road.  Here are some ways I can assist.
Finding Your Next Home/Downsizing
You need someone who knows this area inside and out! Who can work with you to find the right home at the right price, in the right neighborhood, along with all essential criteria you have for your ideal home.  I am able to do all this while delivering the level of customer service and attention that you deserve.  Buying a home is the single largest expense of anyone's life, shouldn't your experience and level of service reflect that?
Selling a Home/Downsizing
Whatever your motive, when it's time to move, you need someone who will help you navigate the obstacles of home selling.  Whether it's the need for more space for the new family members, or the need to downsize to a smaller space after the kids have moved out. Either way, I will deliver the experience and attention you need and deserve.  From inspecting, advertising and showing the property, to negotiating, arrange financing and handling the necessary paperwork, I will help guide you through the process and keep things on track.  Simply put, I will take care of everything you need, from start to close. 
Getting you top dollar/Ready to sell
Oftentimes prospective homebuyers don't visualize living in your home the way you do, and that's ok, everyone is different and sees things differently.  Not everyone may feel as passionately about your home as you do, however, there is someone out there who does. I will help these buyers see the potential in your property, make your home attractive to its ideal audience, which will help you get top dollar.  I will support with things like staging the home, making repairs or minor improvements, or even simply painting the walls which could mean the difference between a home sitting on the market and one that is sold quickly.