6 Rookie Homebuying Mistakes to Avoid
Posted by Vinicius Brasil on Friday, October 25, 2019 at 7:39 AM
By Vinicius Brasil / October 25, 2019
Comment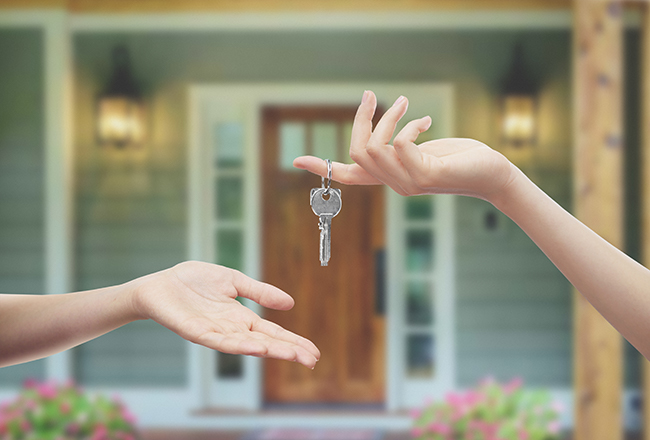 Before purchasing your first home you'll want to avoid these potential hiccups. While first-time homebuyers are perhaps savvier than ever, a high percentage of their ranks nevertheless take significant time to learn the ropes. The good news? Many of these costly newbie house-hunter missteps are easily avoidable. To that end, we've compiled a list of six common rookie homebuying mistakes — along with specific, practical advice on how to avoid them.

A Good Realtor Should Do More Than Merely Introduce You To Your Dream Home.
Mistake 1: Not looking at the big (financial) picture
Why it's a mistake: Every first-time homebuyer knows they'll need to come up with a down payment, but a surprisingly large number fail to take into account incidentals such as moving costs, closing fees and the cash they'll spend to buy necessities for the new home.
How to avoid it: A good lender will apprise you of the closing costs and fees you'll need to pay in addition to your down payment — think loan costs, taxes, title insurance and escrow — but it's smart to keep these in mind yourself as you make your way through the process. After all, you'll be the one paying the bills after the mortgage is signed. Consider engaging financial planning resources to determine the degree to which a home purchase could affect your other short- and long-term financial goals.
Remember: you don't need to fill every room of your new home on move-in day. Taking your time to customize and decorate each room will help ensure you can afford your purchases and avoid going into debt.
Mistake 2: Hiring the first realtor you meet with
Why it's a mistake: A good realtor should do more than merely introduce you to your dream home — she'll also help you navigate the transactions and negotiations that accompany the purchase. That includes employing a seasoned eye to identify any issues with the property as well as the overall value and desirability of the neighborhood and surrounding area.
How to avoid it: Asking friends and family for recommendations is a start, but if they've only used realtors once or twice, you'll need a larger sample size. Interview multiple prospects during your search. Pay attention to how they communicate and listen to your concerns and goals. Experience matters, so ask how many transactions the realtor has closed in the past few years and use that as a gauge for success. Further inquire as to how well they know the neighborhoods where you're looking — there's really no substitute for solid, in-depth local knowledge. A good realtor will also schedule inspections, explain the closing process, and work closely with an equally talented team so if she takes time off while you're house hunting, you'll still be in good hands.
Mistake 3: Waiving the inspection
Why it's a mistake: Some first-time homebuyers waive a thorough home inspection to be more competitive in aggressive markets.
How to avoid it: Your realtor should walk you through why a home inspection is important, what to look out for and how much it might cost. She should also make it a priority to join you during the inspection, should you have any additional questions or concerns. There is a lot more to a home than meets the eye and it's imperative you seek professional guidance before you sign on the dotted line.
Mistake 4: Choosing a lender for the wrong reasons
Why it's a mistake: The right lender can help you gauge how much house you can afford as well as walk you through the homebuying process so there are fewer surprises — both of which are especially important for first-time homebuyers.
How to avoid it: As with realtors, research is essential. Finding a lender early in the process is important so you don't end up wasting precious time touring homes you can't afford. Pay attention to how a given lender speaks to you and ask how they communicate with their clients — email, text, phone, etc.
It's also worth finding out how successful they've been in meeting closing deadlines. Though it may be tempting to go with whomever offers the lowest rate, if a lender can't deliver on time you could end up losing the house you love.
Mistake 5: Not having your financials prepared
Why it's a mistake: Preparing all your documents before making an offer establishes you as an attractive buyer. Not being able to follow up your offer with actual paperwork proves the opposite.
How to avoid it: Going into an offer with full pre-approval from a lender gives you a competitive edge, so your lender should help you gather the necessary documentation to be sure that happens. Have your current tax returns, bank statements, investment and retirement information on hand. Expect a credit report check and be prepared to provide a backlog of paystubs.
Mistake 6: Buying a house before you're ready
Why it's a mistake: Purchasing a house is a life-changing move that carries a huge amount of new responsibility with it — financial and otherwise. If you aren't ready for that commitment, the subsequent pressure will reveal the cracks in your foundation.
How to avoid it: Before deciding how much house you can afford, assess what your immediate cash flow allows you to cover in terms of down payment, moving and closing costs, your emergency fund, and other essentials. Besides obvious expenses, you should have reserves — a minimum of three months of living expenses, at least — in a savings account to cover emergencies. In the end, you could decide that putting your search on hold while you build up your savings might be the smartest move.
Don't let rookie homebuyer mistakes take the joy out of what it is one of the great milestones of modern life. A little bit of extra research and attention can help you to be prepared for that exciting move.
If you're ready to learn more about purchasing your new (or next) home, we're ready to help you explore what's possible.