Should I Stage My Home to Sell?
Posted by Vinicius Brasil on Tuesday, September 20, 2022 at 1:00 PM
By Vinicius Brasil / September 20, 2022
Comment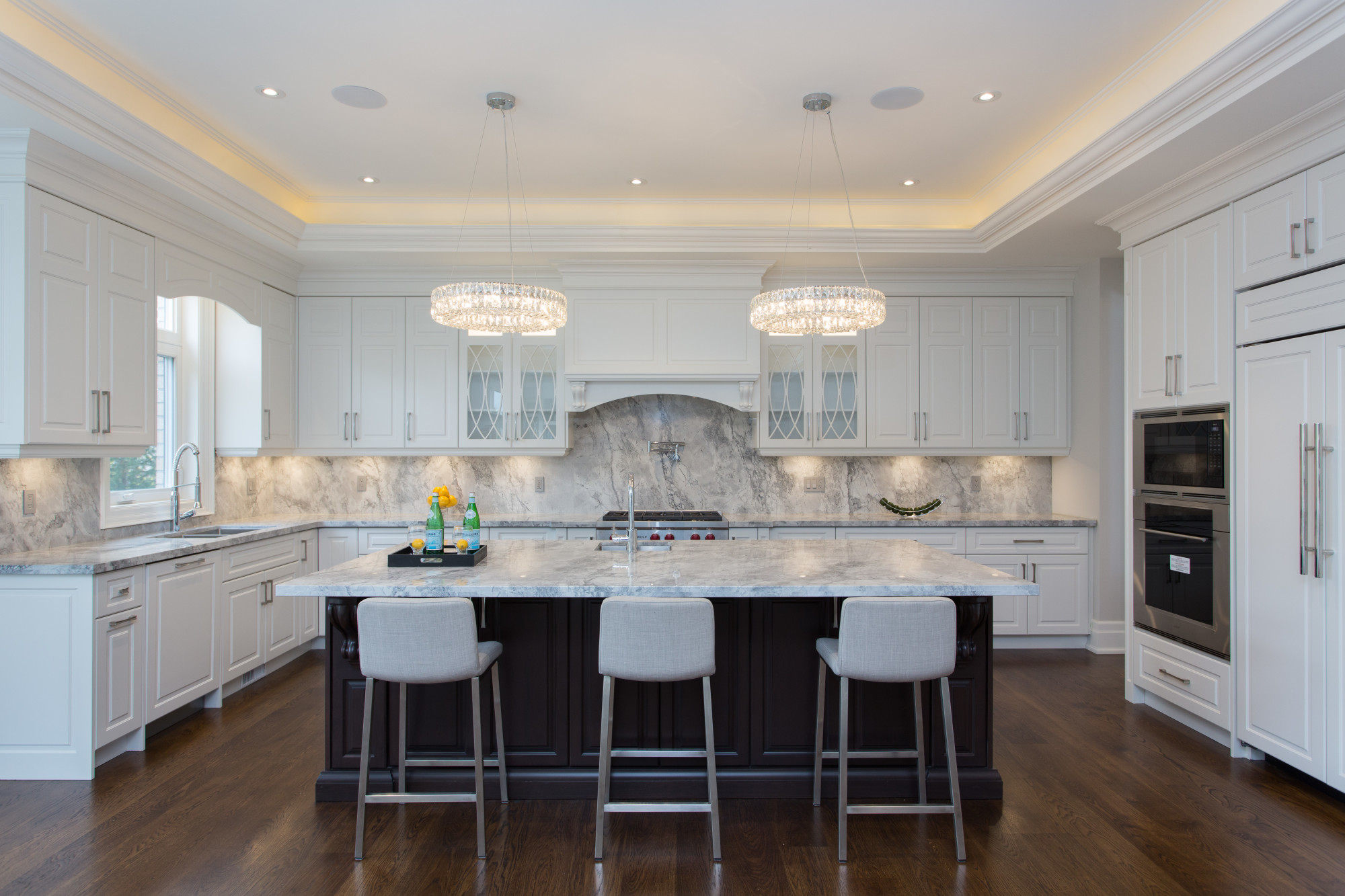 Should I Stage My Home to Sell?
In February of 2022, six million homes were sold in the US. The average home is only on the market for an average of 38 days before being sold.
If you're considering selling a home, these are undoubtedly promising statistics. Even if the bustling housing market starts to slow, competition from other homes on the market becomes even more significant.
You might be wondering, stage my home or not? As the seller, you want to work a little harder to make sure your home is the one that stands out to potential buyers. 43% of homebuyers say they search online before ever talking with a real estate professional.
So, even how your home presents in photos is significant. If you're considering selling your home, you might be thinking about home staging, what it is and why it matters to get the best sale price possible.
Read on to learn more about how staging your home can significantly impact selling and what you should consider when staging.
What Is Home Staging?
If you've viewed photos or walked into a home and been in awe. The house seems just perfect, welcoming, and comfortable all at the same time. You might even imagine yourself living in the home.
It's likely a designer's home or, more likely, a home that's been staged.
Home staging is the art of adding things to a home, like furniture, art, and decor, to best showcase the home's features. It's also the art of editing by rearranging and removing home features that don't show it off in its best light.
Some might even call a staged home something like the art of visual merchandising, where the home is the merchandise. It's arranged to make the home have more appeal and to flatter features of the home, so buyers notice.
Why Is Staging a Home Important?
Staging a home is important for several reasons.
If you want to sell your home and do it quickly, you want your house to show itself in the best possible light. Careful and creative staging allows for the home to look its very best.
When your home looks its best, buyers can imagine living in the house themselves. It psychologically makes them want to live in the house.
When they imagine living there, they will be more likely quickly move to make an offer.
Speaking of offers, it sells for more when a home gets staged. Home staging has also been shown to help homes sell 73% faster.
Save Thousands When You Sell
1.5% Listing Fee. Includes Free Staging and Our Complete Selling Solution services.
LEARN MORE
Home Staging Advice to Consider
Most homeowners ready to sell will consult with a professional home stager. They're trained in how to arrange furniture and decor, so it makes the home appealing.
A successful home stager has a remarkable eye for detail. They don't want a potential homebuyer to come into the home and notice anything that might put them off about the home.
Whether you hire a professional or work through some staging strategies yourself, let's look at what would happen if your home was staged before going on the market.
Get Your Home Clean
Before anything else, you want to give your house a top to bottom cleaning. This doesn't mean you're just picking up clutter; this means cleaning.
Nobody wants to imagine living in someone else's dirt or germs. This means you want to clean the bathroom, including toilets, tubs, and showers. You want to scrub the bathroom floor. In your kitchen, you want it spotless.
If you have older appliances, your goal should be to get them so clean that they could pass for new ones.
Work through your home and ensure there are no fingerprints on walls, light switches, or banisters. Remove any dust from flat surfaces.
If you know you're not good at deep cleaning, even if you're not hiring a professional stager, you might opt to hire a professional cleaning team.
Declutter, Declutter, Declutter
When you live in a home over time, you collect stuff. Closets and drawers get fuller and more cluttered over time. You might not even have an objective viewpoint on how much clutter your home has collected.
Here's the problem with having clutter around when a potential buyer comes through. They get distracted by the clutter and don't really pay attention to the home.
Most people don't have a finely developed sense of detail. The clutter will have them missing features in your home that you want to stand out.
Take the time with a critical eye and declutter your home. Box things up and put them in storage away from the home. You should also go through closets and cabinets to declutter.
When a potential homebuyer comes through your house, you want them to imagine how easy it would be to bring their things into the home because there's plenty of open space.
Home Repairs, Even Small Ones
You may not have the budget for significant repairs, but even small ones can be very impactful.
Most homeowners aren't looking to buy a home full of projects and repairs. Your goal should be to present your home, so it appears it doesn't need a laundry list of DIY projects.
You can do little things that make a huge difference. Maybe you can't install new windows, but you can wash your windows, window casements, and screens.
You can ensure your entire bathroom and kitchen have a new layer of fresh caulk. This makes it look clean and new.
You could replace all the switch covers throughout your home for a small amount and give it a clean, new appearance.
If the paint on your exterior doors looks faded and worn, throw a coat of classic paint on them, so they look new and welcoming.
Remove Signs of You from the House
One of the first things a professional staging service will tell you is to remove all evidence of you in your home. This means you need to go through and completely depersonalize your home.
Photos of you and your kids on the walls make it hard for new owners to imagine living there.
Depersonalization doesn't mean just removing personal photos, either. While you might adore some of your collections and knick-knacks, they can be distracting for new owners.
You want to remove any notes, calendars, kid's art from your fridge. Clean off your belongings from the bathroom counters. Let the buyers imagine their stuff in there instead.
You want to present your home as having a clean slate.
Define Your Rooms
You may have an attic space, basement room, or even a spare bedroom that you use solely for storing stuff. It's your drop space. Most homeowners have spaces like this.
You want to make sure that your home's spaces are well defined. You want a potential buyer to see how they could maximize the square footage.
Instead of bare attic space, let new buyers imagine how they could use the space as a playroom or home office.
Consider Your Flooring Situation
When you live in your home, especially over a long period, you know your floors take the brunt of your day-to-day life.
The problem is that potential buyers don't want to imagine walking on a dirty carpet or letting their baby crawl on old linoleum.
If you're considering any renovations before selling, look down and focus on floors. New flooring can add between 10% and 54% to the value of your home, especially if you add hardwood flooring.
Consider tearing out old carpets and adding a more modern option like wood or luxury vinyl to your home. What you spend will likely be returned in a quick sale and added value to your asking price.
Keep It Light and Bright
Your goal is to show off the features of your home, which you can't do if it's dark.
Take every opportunity to bring in natural light. Open up shades, blinds, and throwback curtains so natural outdoor floods inside your home.
When your home is about to be shown, turn on all the lights. Don't make potential buyers search for switches. If any rooms in your home don't have good lighting, you want to add lighting.
Ensure all lighting is dusted and clean so it shines when the lights are on.
If you have any fixtures that are really outdated, consider replacing them with something. You don't have to spend a fortune; add something up-to-date that presents well.
Consider Current Furniture
Another important staging consideration is your furniture. You don't need to buy all new furniture.
But you also don't want your furniture to make a room look too crowded or outdated. Consider removing any furniture that blocks the ability to move around.
The goal for furniture and accessories should be to make a room feel spacious, inviting, and tidy.
If you have furniture that you know isn't the right fit for a space, you don't have to buy new. You could even consider a short-term rental of new furniture to achieve the look you want for your rooms.
Look Over Wall and Ceiling Surfaces
There are a few things to consider with walls and ceilings.
First, you should look over ceilings for cracks. This can put off buyers that there may be issues with the home. Many older homes will have cracks show up as the home slightly settles over time.
If you have foundation issues, you're required to disclose the issue. Otherwise, consider getting any visible cracks repaired.
You also want to look at how the paint on your walls looks. If it appears dirty and worn, it's likely worth a quick fresh coat of paint. Remember, you can't anticipate a buyer's taste, so neutral is always best.
You might love your wild wallpaper, but a buyer could be put off by it. It's best to get your house to neutral for selling.
Stage Outside, Too
Will Rogers said it best when he quipped that you never get a second chance to make a first impression. The same goes for your house, which is why you also need to consider the exterior of your house.
You can stage your outside similarly to the inside. Make sure your lawn is manicured and freshly mowed. If you need to hire a lawn service for a short window before selling, it's a smart move.
If you have a porch area, make sure it feels welcoming. Trim bushes, shrubs, and trees. If the season is right, consider a pot or basket of flowers, too.
Fresh Elements
There's one thing that can quickly put off a potential buyer: smell, specifically bad smells in the house.
You want your home to look and smell fresh. You don't have musty smells in the bathroom or what you ate for dinner lingering in the air. You may have pets, but nobody else wants to smell them.
Don't underestimate the value of a few well-placed, healthy houseplants. If you have plants, make sure they don't look crowded or overgrown. A dying plant indicates poor care, which could also tell a buyer the home hasn't had good care.
Last Minute Staging
If your home is about to have a showing for a potential buyer, don't underestimate last-minute staging tactics to present your home in a good way.
Get some fresh air in the house. Consider lighting a lightly scented candle for a few minutes before the showing.
Put out some fresh flowers, ensure your bathrooms are tidy, and have fresh towels.
Stage My Home, a Path to a Quick High-Priced Sale
Stage my home or not? If you're wondering whether to stage your home before putting it on the market, the evidence is pretty clear that it makes a difference in how quickly you can sell and for what amount.
Even if you opt not to hire a professional stager, you can do plenty of things for yourself that will work, like staging to improve the impression your home makes to potential buyers.
If you want more information on home staging or making a home sale, we can help. Contact us today so we can get started working for you.
Vinicius Brasil - The Brasil Group