The Shifting Real Estate Market
Posted by Vinicius Brasil on Tuesday, July 9, 2019 at 4:49 PM
By Vinicius Brasil / July 9, 2019
Comment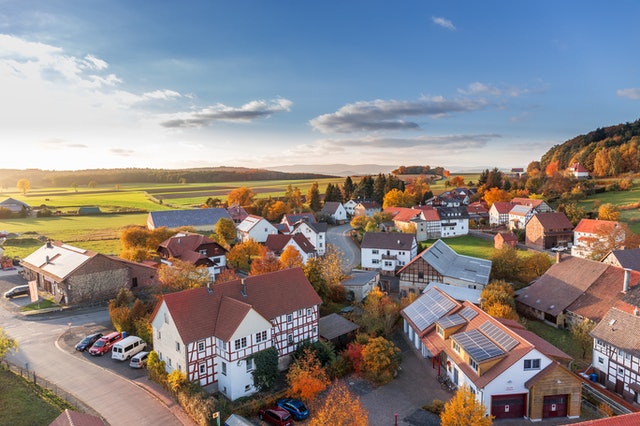 Whether you are thinking of selling your house or buying a home, today's real estate headlines can be confusing – perhaps even concerning.
Consumers must get past those attention-grabbing headlines and gain a deep understanding of what is truly happening. How strong is buyer demand right now? How much competition do listings have today compared to what they will have in the spring? What is actually happening with mortgage rates? Are home values dropping or are they just rising at a slower pace?
What is really going on?
If you are either a buyer or seller (or both), want to make an educated decision on what is your family's greatest financial asset.
1. Understanding what influences THE MARKET
The strength of a market whether its a buyer or seller market always revolves around the inventory of homes for sale. Some will say its interest rates or the economy drive the market. Of course the economy and interest rates are big factors in the health of the real estate market, but markets can shift with rates still low or the economy booming. For instance, if interest rates are high and home inventory is low relative to the number of buyers, we will still have a fairly strong seller's market.
2. How is THE MARKET affected by inventory?
Since home inventory levels determine the market, the market will typically have seasonal shifts. When inventory is low, typically in the winter months, we see strong seller markets. As inventory picks up in the late Spring and Summer, we see a slow down in activity and homes typically take longer to sell.
When buyer's notice homes sitting on the market longer, and more homes for sale, buyers are less likely to be aggressive in their buying behavior. Since prices are generally not going up in these conditions buyers take their time and are more picky about the homes they choose to make offers for. If inventory continues to go up, homes will take even longer to sell and this generally places pressure on motivated sellers to drop their list prices in order to get their home's sold.
Conversely, in tight inventory markets prices are rising and buyers, afraid of losing purchasing power, adopt a more aggressive strategy of overbidding in hopes of buying a home.
3. Our local Market
Our market in Santa Clara, and the greater south bay area is no different and operates based on these principles. So as the inventory levels rise, slowing the market and causing home values to drop, homeowners may choose to delay their sale and sell at a later time. Of course, there are always sellers who are in positions of having to sell such as those affected by divorce, job transfers, and death who may not have the ability to choose the market in which they will list their home.
For the most part, the bulk of the sellers in our area are retirees looking to take advantage of their home's appreciation, and relocate into lower-cost areas and enjoy their retirement. By delaying their home sale they affect the inventory levels and the market can pick right back up again.
Bottom Line
Knowing the state of the market and how your home relates, is important to developing accurate expectations about your home sale. The best way to understand where the current market is to contact a local real estate professional who understands your local market and the historical trends. The information you gain from your local real estate professional will help you to make the right decisions moving forward
Questions about the Market?