Making an Offer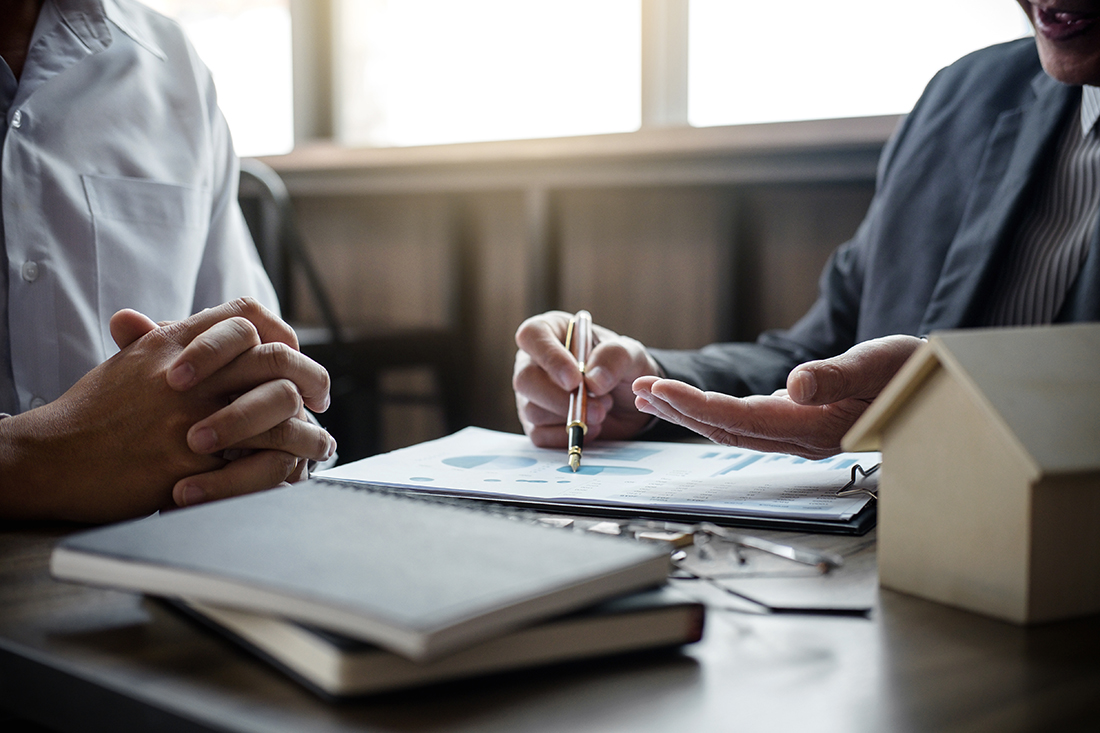 How to Make an Offer that Will Win?
You found the house you want to buy. It took a few weeks of searching but its the right one. Chances are you are not the only one who feels that way. Even in a tame market, good homes in our area get more attention and therefore multiple offers. So when faced with the challenge of competing with other buyers what do you need to do to make sure your offer gets accepted.
Home buyers have to convince a seller to accept their offer.
IMPORTANT: Some buyers may have hesitation with making an offer, it's important to know that the California Purchase Contract protects the buyer and gives you the buyer lot's to time to cancel your offer without any recourse as long as you follow the instructions on the contract.
What makes up a great offer?
A personal letter from the buyer to the seller
Proof of funds of the deposit and down-payment
Letter from the lender letting the seller know the buyer is approved at the value
Steps to Making a Winning Offer in Santa Clara County:
Select the right agent.

Your real estate agent will be your guide as you navigate the often-stressful offer process. Find someone who has experience in multiple-offer situations, whose judgment and advice you trust, and who can explain things to you clearly at every step of the way. Besides throwing tons of money on the table, the agent is your best asset in getting your offer accepted. If your agent has a great reputation in the area and can gain favor with the listing agent, it can help you position your offer as the strongest in the field. Also, your agent should be aggressive in their communication with the other side, not passively waiting to hear back.

Get pre-approved for a mortgage loan.

In our area, it's a given that you must be pre-approved. A pre-approval is mandatory when submitting an offer, without one you have no chance in a multiple offer situation. However, not all pre-approvals are the same and not all banks are the same. A pre-approval from a well-recognized bank carries more weight than a pre-approval from Happy Mortgage. Also, you will want to go through the process and get full underwriter approval, where they actually submit your file to the underwriter to check and come back with conditions. This level of pre-approval is what you will need to stay competitive and limit your risk.

Know the market.

Find out if homes comparable to the ones you're interested in have sold for their list price or for more. How much more? How quickly are they selling? How many offers are they getting, and how much over list price are they selling? Are most sellers using an offer deadline? Work with your agent to answer these questions so you understand what you'll be getting into and be prepared.

Offer more than list price.

This is where your market research will come in handy. Generally, the seller's in our area are pricing their homes below what their expectations are. This is not always the case, but in a hot market, a seller might scoff at being offered the list price for their home if comparable homes have been selling for 25 percent above list. Offer to pay what you think is a fair price based on the research you and your agent have done as well as the level of interest in the property.

Drop unnecessary contingencies.

Contingencies are conditions that must be met for the sale to go through. They protect buyers in case they can't get the loan, ensure the home appraises, and allow them to have their own inspector assess the condition of the home. In our market its not uncommon for buyers to waive all their contingencies to make the offer more attractive to the seller. Essentially you are communicating to the seller that there is no reason why you will not close on this home. While that is a very powerful statement, this is where lots of lawsuits happen and problems arise. Before your waive, all your contingencies understand your risk and make sure you can live with the consequences.

Be flexible with the closing date.

Find out as much as you can about the seller's situation and offer to be flexible with the closing date if that might make a difference. If the home is vacant try to close as soon as possible. Some lenders can close as fast as 15 days or 21 days, assuming you are approval is fully underwritten. If the seller needs a rent back try to accommodate the time they need, you can even offer a free rent back. Take that into consideration with the price. Many homes in our area have appreciated so much that sellers are paying capital gains. By providing a free rent back and a lesser price, the seller could possibly be netting more than a higher price with a paid rent back. An astute agent that can communicate that to the listing agent may spark the attention of the seller.

Provide all signed disclosures with offer.

There is quite a bit of paperwork involved in real estate transactions. Listing agents want to make sure your client has gone through all the inspections and disclosures. There is no better way to convince the agent that you are informed about the property then acknowledging every document. Also by submitting the signed disclosures with the offer, you have made the listing agent's job easier.

Pay earnest money.

An earnest money deposit is required in a real estate transaction. Once the offer is accepted this money is deposited in an escrow account at the title company. As part of the California Association of Real Estate purchase agreement, the buyer specifies how much earnest money they will be putting down. The purchase agreement also has a stipulation that if agreed to will cap the damages that could be collected from a buyer in the event of a breach or default at 3% of the purchase price. By practice, most agents believe that 3% is the maximum amount that a buyer should put down for their earnest money. To show the listing agent and seller that you are serious you should consider putting the maximum 3% down as your earnest money. By default, the contract says that the money can be put in escrow within 3 days. Consider changing that to 1 day or the same day if possible. That will relieve the listing agent and seller that you will be committed to buying the home.

Provide your financial information or proof of funds.

It has become standard practice to provide proof of funds of your client's downpayment. That way the listing agent and seller can verify that you have the money and where that money may be coming from. Is it tied up in stocks, a 401K, or is it just sitting in savings or checking account. That helps to let the listing agent and seller know how strong you are financially or are you trying to scrape up everything you can just to make the downpayment. I always suggest to my buyers to show as much as they can so that the sellers will feel that the buyer can comfortably afford the home.

Write a personal letter.

Sometimes, a seller just wants to know that the home they love will be cared for by someone else. Tell them about your self, what you do, your family and why you love the home. Compliment them on a recent renovation, a color palette choice or the landscaping. It's rare that a personal letter will make the difference in you getting the home, but sometimes the competition is so close that it's the small details that make the difference.

Negotiating with the seller.

Chances are the home has termites and there are repairs that need to be made. Instead of requesting that the repairs be made, buy the home AS-IS, and just reflect the cost of those items in your offer. The seller and the seller's agent would prefer not to do repairs and just want to get moving. Your flexibility will go a long way in this regard.
You may not win your first – or even your first few times! Keep your head up, and learn from any losing offers. Your agent is there to support you and help you find the right home. In the meantime, make sure you're getting the most up-to-date listing information and staying on top of the market.