Santa Clara Homes For Sale
View all available Santa Clara homes for sale below.
If you would like more information on any of these Santa Clara real estate listings, just click the "Request More Information" button when viewing the details of that property. You can "Schedule a Showing" if you are ready to go see a home.

Santa Clara Real Estate
November 28, 2023
$1,486,500
Med. List Price
Santa Clara Real Estate by Price
Santa Clara Neighborhoods
Santa Clara Housing Market Trends
Meidan List Price for Santa Clara Homes
Breaks down Median Price of homes for the different quartiles or price ranges in Santa Clara. Top 25%, Upper 25%, Lower 25% and bottom 25%.
Inventory of Santa Clara Homes for Sale
Inventory of homes for sale in Santa Clara.
Average Days on Market of Santa Clara Homes for Sale
Breaks down Average Days on Market of homes for the different quartiles or price ranges in Santa Clara. Top 25%, Upper 25%, Lower 25% and bottom 25%.
Recently Sold Homes in Santa Clara
The most accurate way to find the value of a home, is to compare it to similar homes that have already sold. Here you can find out what homes in Santa Clara have sold for that are similar to your home or one you may be interested in buying. View sold homes in Santa Clara here.
What is Your Santa Clara Home Worth?
Are you thinking about selling? Instantly check your home's value for FREE.
Santa Clara Real Estate Market
Santa Clara is located in Santa Clara County and is home to a number of incredible Silicon Valley attractions including the beautiful Levi's Stadium that is home to the San Francisco 49ers NFL football team and Great America which features over 40 rides and attractions. In the past few years, the City of Santa Clara has renovated the historic Downtown area into a charming village with shops, restaurants and green space. Santa Clara offers homeowners schools with high test scores and is located in close proximity to major employment centers within Santa Clara, and the surrounding areas of Cupertino, San Jose, and Sunnyvale. Lawrence Expressway G2 runs north/south through Santa Clara making it easy to commute from any part of the city. The commute, for anyone who owns Santa Clara real estate, turns out to be one of the best reasons to consider moving here. The Santa Clara real estate market, as with most other areas in Santa Clara County is very strong and the homes are very sought after. Santa Clara has seen a continued surge in growth and in popularity in recent years in part with the revitalization of the downtown area, tech companies and friendly business infrastructure. Search all Santa Clara homes for sale right here on the The Brasil Real Estate Group website. Search homes, townhomes, condos and do research on your current home in Santa Clara by viewing the recently sold homes in your Santa Clara neighborhood.
The Santa Clara real estate market has a wide variety of communities, subdivisions and neighborhoods to choose from including luxury homes, new construction homes, older neighborhoods near downtown with ranch homes on large lots, condos & townhomes and everything in between. The school system reports high test scores making the areas sought after for people who have an interest in schools motivated to move here and there are plenty of parks and recreation for outdoor lovers as well. Sought after schools, a unique downtown district, a wide variety of housing styles and prices and a location that is convenient to major work areas make homes for sale in Santa Clara very popular and strengthens Santa Clara real estate overall.
Living in Santa Clara

The community of Santa Clara has a current population of just about 130,000. This affluent area is a popular area to buy a home in Santa Clara County due to its easy access to employment centers at the top end perimeter, bordering San Jose, Cupertino and Sunnyvale. Santa Clara is located in the center of Silicon Valley.
Santa Clara is a city near San Jose, in California's Silicon Valley. Many tech companies are headquartered here such as Intel, Invidia, Service Now, and close to the Apple headquarters.
The Intel Museum has exhibits about technological milestones, like the making of the silicon chip. California's Great America amusement park is known for its thrill rides. San Francisco's professional football team, the 49ers, play at Levi's Stadium. Local artwork is featured at the Triton Museum of Art.
Santa Clara Home Prices
Santa Clara home prices start in the high $900,000's for starter and first time home buyer homes with several communities and options available. The majority of homes for sale in Santa Clara are between $1,000,000 and $1,500,000. In this price range, you can find homes located in and not in neighborhoods with homeowners associations, with or without swim/tennis amenities and you can even find homes in golf communities if you are patient. New construction homes in Santa Clara start in the high $1,000,000's so there are options for everyone. There is also a luxury home market in Santa Clara that reaches up to $3,000,000 or more for some of the custom homes.
The median price of homes for sale in Santa Clara is about $1,300,000. Compared to other Santa Clara County cities, Santa Clara is on the higher side of pricing. There are typically plenty of homes to choose from below the median price giving homebuyers more options and buying power for their money. Townhomes and condos are even more affordable than single-family homes with prices that start in the $800,000's for a nice condo and go up to the $900,000's for new and larger units with more amenities near downtown Santa Clara. As with other cities in Santa Clara County, the median price is higher than the overall Silicon Valley average by about 20%.
Santa Clara Homes for Sale
You can find all of the homes for sale in Santa Clara right here that are listed for sale in Santa Clara's First Multiple Listing Service. Santa Clara offers residents the lifestyle you expect in a large city such as upscale shopping and dining combined with excellent schools and low crime statistics typically found in the suburbs. Our website allows you to search for Santa Clara homes for sale by neighborhood, subdivision, school, map, zip codes 95050, 95051, and 95054 as well as price, style, pool, and much more.
Search Santa Clara Homes for Sale by Neighborhood
Homes for sale in Santa Clara will have different market prices even for the same house based on location within the city. For example, homes for sale in Santa Clara near the downtown area are more expensive than areas that border San Jose even if the house itself is exactly the same. Searching homes for sale in Santa Clara by neighborhood can help you stay in the location most important to you or help you find the right house at the price you want to ensure the home is in Santa Clara if this is where you want to live.
Research Sold Homes in Santa Clara
Find out what homes are selling for in Santa Clara. You can see them all right here. Start your research on your own and contact us when it's time to sell. View sold homes in Santa Clara here
---
More About Santa Clara
Santa Clara is a city/suburb of Silicon Valley located in Santa Clara County. What sets Santa Clara apart from most cities is the very strong local economy and long-term vision for smart growth. As a result of a smart vision, Santa Clara is now one of the major employment centers in Silicon Valley. In addition, Santa Clara has a responsible local government and the diversity of homes available with options ranging from country clubs, golf communities, luxury homes, swim/tennis communities and new construction offer something for people with varying tastes in homes. Santa Clara also has a number of first-time home buyer neighborhoods that remain affordable and offer the same excellent schools and lifestyle as more expensive neighborhoods. Santa Clara is also a technology hub in Santa Clara with more with over 100 technology companies and growing. Santa Clara has a technology committee to help plan and grow this area of economic strength even further. It's not just jobs that make Santa Clara one of the best places to call home - there is a lot to do here.
Levi's Stadium

The 68,500 seat Levi's Stadium in Santa Clara is host to some of the most popular bands in the country and has a summer concert series that is sure to have something for everyone. It is located between the downtown area and area of Santa Clara off Great America Pkwy. This is a new amphitheater and larger than the one in Oakland. It has reserved seating under the canopy and an incredibly large lawn area and therefore can attract more popular bands for the concert series.
Valley Fair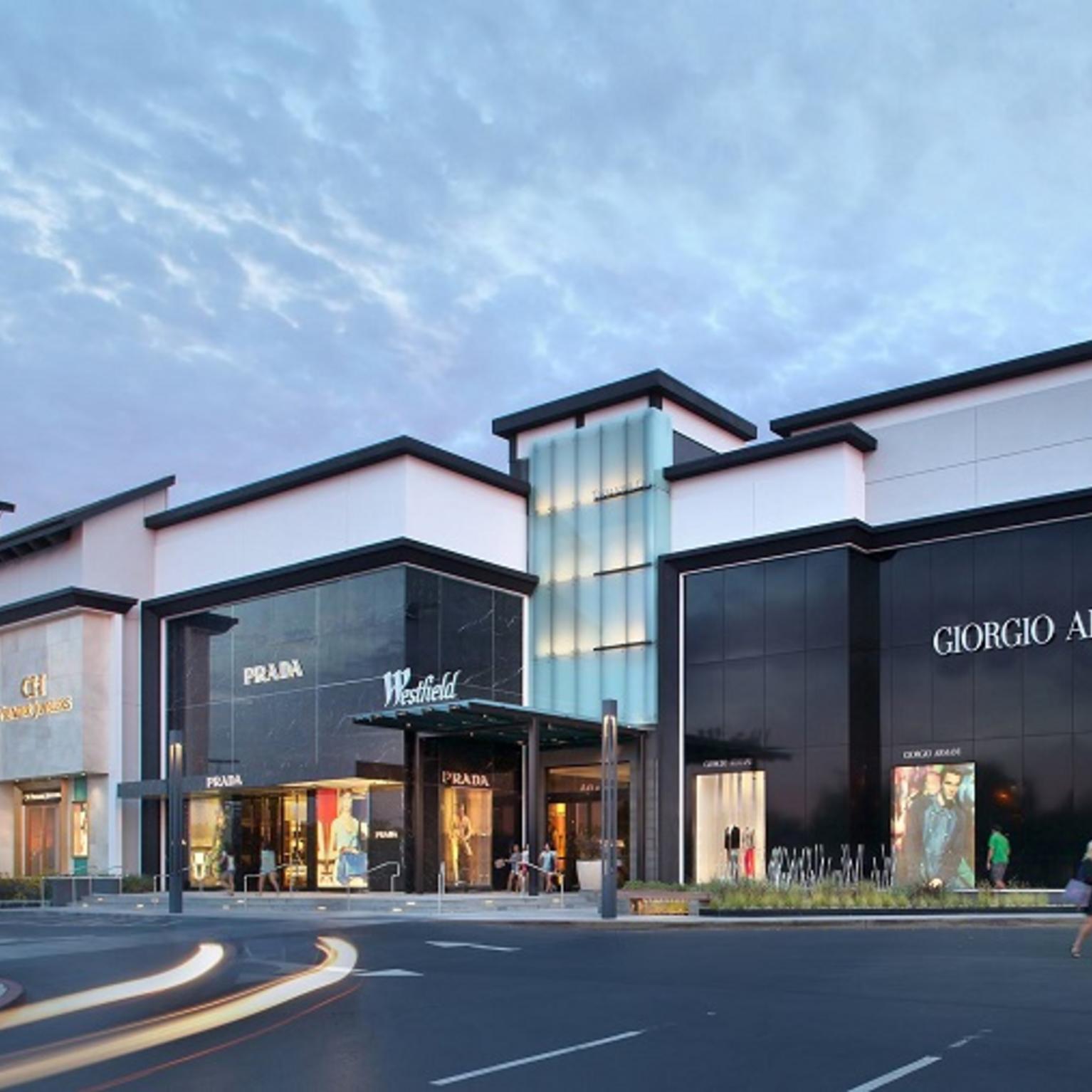 Valley Fair is the premier shopping mall in Santa Clara and is built as a Live, Work, Play community with shopping, dining, one of the best movie theaters you could ever see. There are residential homes, townhomes, and apartments so there is something for everyone. In the summer just in front of the ICON Theater is a quad that transforms in the winter into Avalon on Ice - a Rockefeller inspired ice skating rink that really brings on the Christmas spirit. Thinking about living in South Santa Clara? View all of the homes for sale in South Santa Clara here.
Santa Clara's centralized location offers plenty of activities for everyone. Santa Clara embodies a city that understands that residents really do want to live, work and play in the same place. In the summer, the Santa Clara County Fairgrounds and Santa Clara Central park host various events including the Santa Clara Art & Wine Festival, which features an opportunity to walk around the park's lake and enjoy some great food/shopping from local vendors. Check out the official Santa Clara website for more information. The Santa Clara Farmer's Market is open year-round on Saturdays, and the vendors usually have more than just vegetables and fruit. There really are some delicious choices. You can also catch a game at Levi's Stadium or enjoy the many attractions of California's Great America or visit any of the many other activities Santa Clara puts on throughout the city.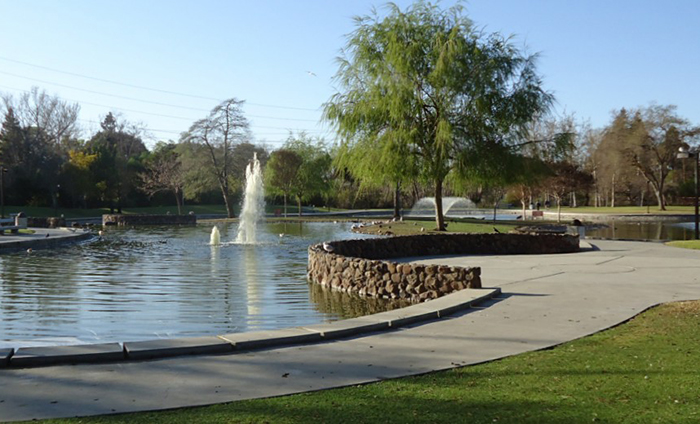 Santa Clara's fifty-two acre central park rests in the heart of the city and features major facilities for all to enjoy. The park's western side features a children's play area, picnic facilities, BBQs, lighted tennis courts, basketball courts, the Veterans Memories, and a 30,000 square foot Community Recreation Center.
East of Saratoga Creek, you'll find the famous George F. Haines international Swim Center and Bob Fatjo Sports Center, a lake, a lawn bowling green, exercise course, and the Central Park library. The park displays fifty-seven United States Flags on designated holidays and hosts community events throughout the year.
Santa Clara is home to many national and international tech companies such as Intel, Applied, Materials, Nvidia, ServiceNow, Palo Alto Networks, and Spectra Physics. Nearby you'll find global leaders such as Apple, Facebook, Google, and Netflix. Santa Clara is one of the best places in the country for technology focused businesses as can be seen from this list of companies. Santa Clara's location in the center of Silicon Valley, along with tremendous business growth, and a location 30 miles from the busiest airport in the world, San Francisco International, makes Real Estate in Santa Clara a great investment.
Santa Clara Homes by Zip Code